Stainless Steel Air Extraction Ducting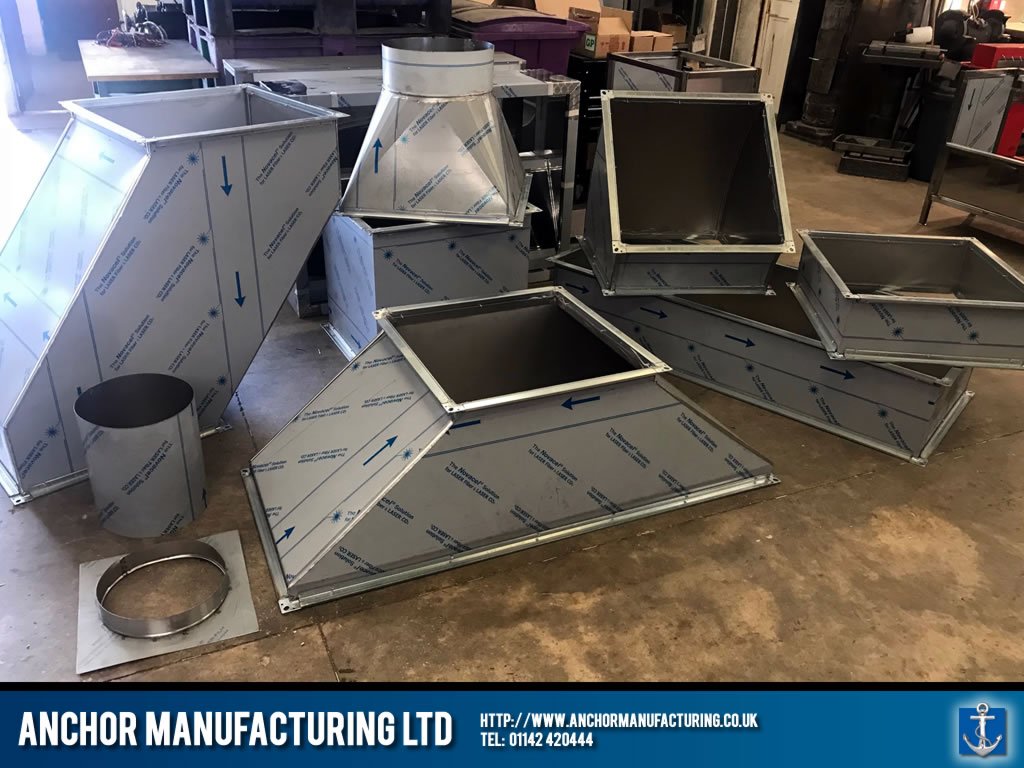 For some special projects, aluminium extraction ducting just won't do the job that we need it to.
We are now introducing special stainless steel ducting. This custom fabricated stainless steel ducting is made specifically to order and adheres to medical grade standards and specifications. This material will help prevent infection and stop airborne contamination in laboratories and sterile environments. The high grade stainless factor will also ensure that the steel ducting will last a lifetime in some of the most demanding scenarios, designed to focus on accommodating maximum airflow capacity and operating safely in that specific environment. Combined with our custom filtration & extraction canopy products, this specialised ducting will ensure a safe, breathable working environment in a variety of commercial and medical applications. Some of these may include: Hospitals, Universities, Mortuaries, Research Laboratories, Dental Practices and Pharmacies. Serving Sheffield, Rotherham, Barnsley, Doncaster, Yorkshire and nationwide.